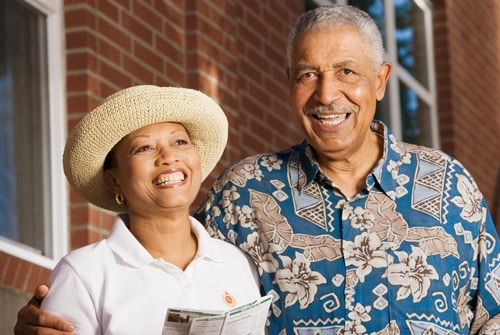 An important step to maintaining your oral health is to replace any missing teeth. If any teeth are missing, the remaining teeth can shift and change position by drifting into the surrounding space and possibly damaging tissue in the mouth. It may also be difficult to thoroughly clean between malpositioned teeth. As a result, the risk of tooth decay and gum disease are greatly increased and can result in the loss of additional teeth.
Our dentures and partials solutions will fill out your smile and help you to properly chew food and may improve speech and provide more lip and cheek support.
Partial Dentures
Partial dentures are used when there are some healthy teeth remaining and a complete set of dentures is unnecessary. Partial dentures are custom made and will adapt to the movements of the mouth. These are also flexible to allow for bending with the tissue in your mouth to appear completely natural.
To learn more about dentures and partials, contact our office for more information. Your consultation with Dr. Elmer will reveal the best options to restore your smile and your oral health.